Welcome to Ringwood Natural History Society's Home Page
The Society was founded in 1958: to share with others an interest in Natural History;
to provide an opportunity to learn more of the subject through talks and outings; to take
an active interest in local nature conservation; to keep records of local flora and fauna.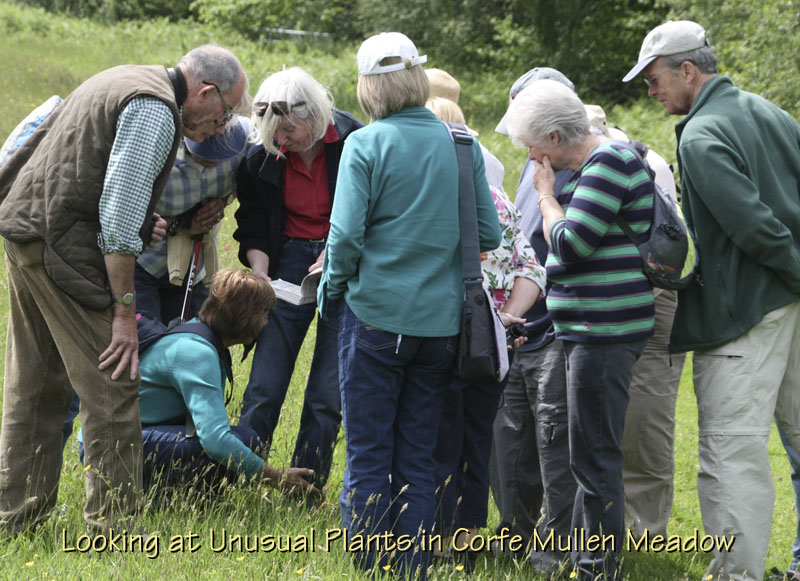 Indoor meetings are held at Greyfriars in Ringwood, from September until April,
at 7.30pm on the 2nd and 4th Thursday in the month.

Recent talks have included
"Birdwatching in Morocco" by Shaun Robson, and
"Flora and Fauna of Brownsea" by Gordon Furnell
"Wildlife Encounters in New Zealand" by Gerald Ponting
"A Close Look at the Strange World of Insects" by Bryan Pinchen
and "The Wildlife of the Falklands" with Brian Pettit

If you are interested in Natural History, do come along.
New members, and visitors can be sure of a warm welcome.

Among our recent outings there have been
a day with Martin Green at Down Farm on Cranborne Chase,
looking at landscape restoration to chalk downland,
some interesting archaeological sites, and a private museum
a visit to Stourhead Gardens (with a guided tour) and the House with John & Mary Gurney
Beach combing in Studland and a Fungus Foray at Mark Ash with Bill Syratt
and Birds at Keyhaven with Peter Welstead

You are welcome to join us one of our walks, or meet up with us for a get-together.
We normally take a picnic lunch during the summer months;
in winter there are opportunities for those not walking to meet us for a pub lunch.

Recent trips further afield have included a five-day break in Sidmouth, Devon,
a trip to the Helegan Gardens and the Eden Project in Cornwall
and return trips to The Isle of Wight, and Hartland Quay on the North Devon Coast.

The Society is affiliated to The Greyfriars Community Association, Ringwood

and is supporting the development of The Ringwood Arts Centre

Press here to see our current programme